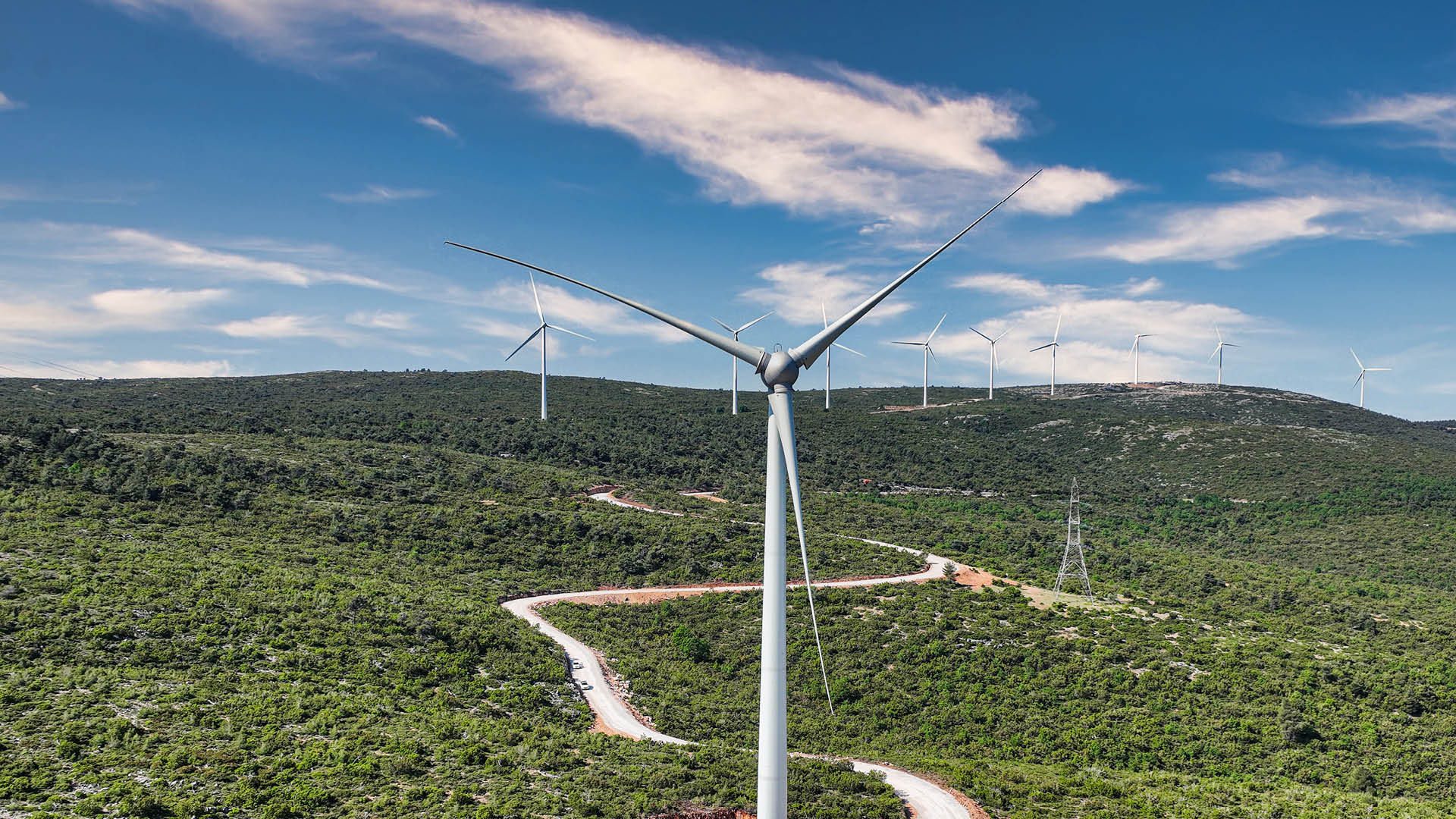 GREEN at Glance
​There are big challenges facing our world today but also big opportunities ̶ with more on the way. At GREEN, we are excited and committed to shaping the journey to a net zero world.
After a long and successful presence in wholesale energy trading, Green has evolved into a renewable electricity generator and a pioneer of sustainability in Greece.
The company aims to become the leading developer, owner and manager of renewable energy generation assets throughout Greece. By investing in the wind and the sun, GREEN seeks to rebalance the electricity generation mix into a lower carbon outcome. GREEN has the scale and resources needed to foster a clean energy future through building renewable assets. The company is currently investing in solar, wind and storage products across Greece.
With a powerful team on the verge of enhancing the group's innovative projects, GREEN is consolidating its vertical energy position. Generating affordable, clean and renewable power is key for a more equitable and sustainable future. In actively working towards this, GREEN's goal is to make the renewable energy it generates as accessible as possible to households, businesses and industries.
GREEN is a member of V Group, a robust group of companies with a strong presence and continued growth in waste management, renewable energy sources and financial investments. V Group offers highly innovative, reliable and efficient services whilst remaining committed to the highest ethical and sustainability standards worldwide. In line with our strongly held beliefs around giving back and investing in local communities, the Deppy Vasileiadis Foundation, constituting the Group's core contribution, provides significant charitable support to local communities.
Energizing a sustainable world
Timeline